Awareness Ribbon Laser Cut Appliques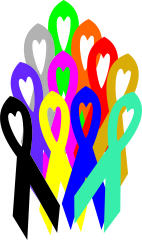 Color
Awareness Ribbon Appliques come in various tonal fabrics as well as some specialty fabrics.
Each ribbon comes as an individual piece and is available with or without fusible backing.
NOTE: Heat'n'bond sewable backing is NOW available. It's now easier to choose your appliques with fusible backing. Simply choose the size "WITH fusible".
Appliques are cut with a laser and are 100% accurate.
Ribbon measures - 7"H x 2.35"W
Ribbon measures - 8"H x 2.68"W
Ribbon measures - 9"H x 3"W
Material is 100% cotton