Firefighter Crest Symbol Laser Cut Appliques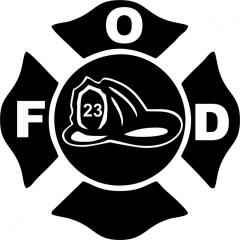 Silhouette comes with several pieces to create the crest.
NOTE: Heat'n'bond sewable backing is NOW available. It's now easier to choose
your appliques with fusible backing. Simply choose the size "WITH fusible ".

Can be machine or hand appliqued.
Appliques are cut with a laser and are 100% accurate.
NOTE: The letters and numbers used in the original photo were custom made for a customer in Ohio for her husband. If you wish to have specific letters and/or numbers on your silhouettes, please let me know via email at the time you place your order. Otherwise, they will be cut as shown in the select photos with no numbers.