Custom Orders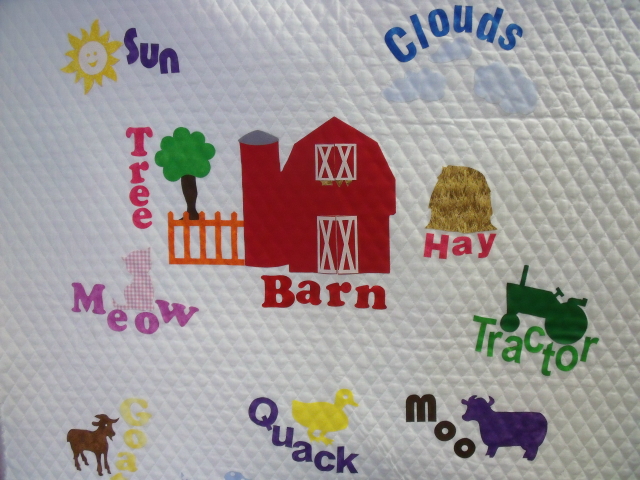 "CUSTOM" laser cutting service is also available.
If you have a special design you would like cut; i.e. (flower, animal, character or whatever), email me a photo, and I'll let you know if I can do it. Possibilities are endless.....
Row-by-Row - are you a shop owner? Do you need your Row-by-Row designs precut for your kits?  You can provide the fabric with fusible backing or use ours.  Contact Carolyn for a quote.  
at 216-509-3700 or email her at appliquesquiltsandmore@hotmail.com,
NOTE: Can NOT accept copyrighted designs.
 If you are in need of your Row by Rows custom cut with our laser,
please contact Carolyn at 216-509-3700 for a quote.