Sew Much Fun Tour - Week #6
September 5, 2021
Week #6 - Sew Much Fun Tour is brought to you by Appliques Quilts and More. This is a cute little applique block of your typical pincushion with the little strawberry holder for your needles. I liked the design so much, I made one into a mug rug.
Click on the link for the FREE pattern.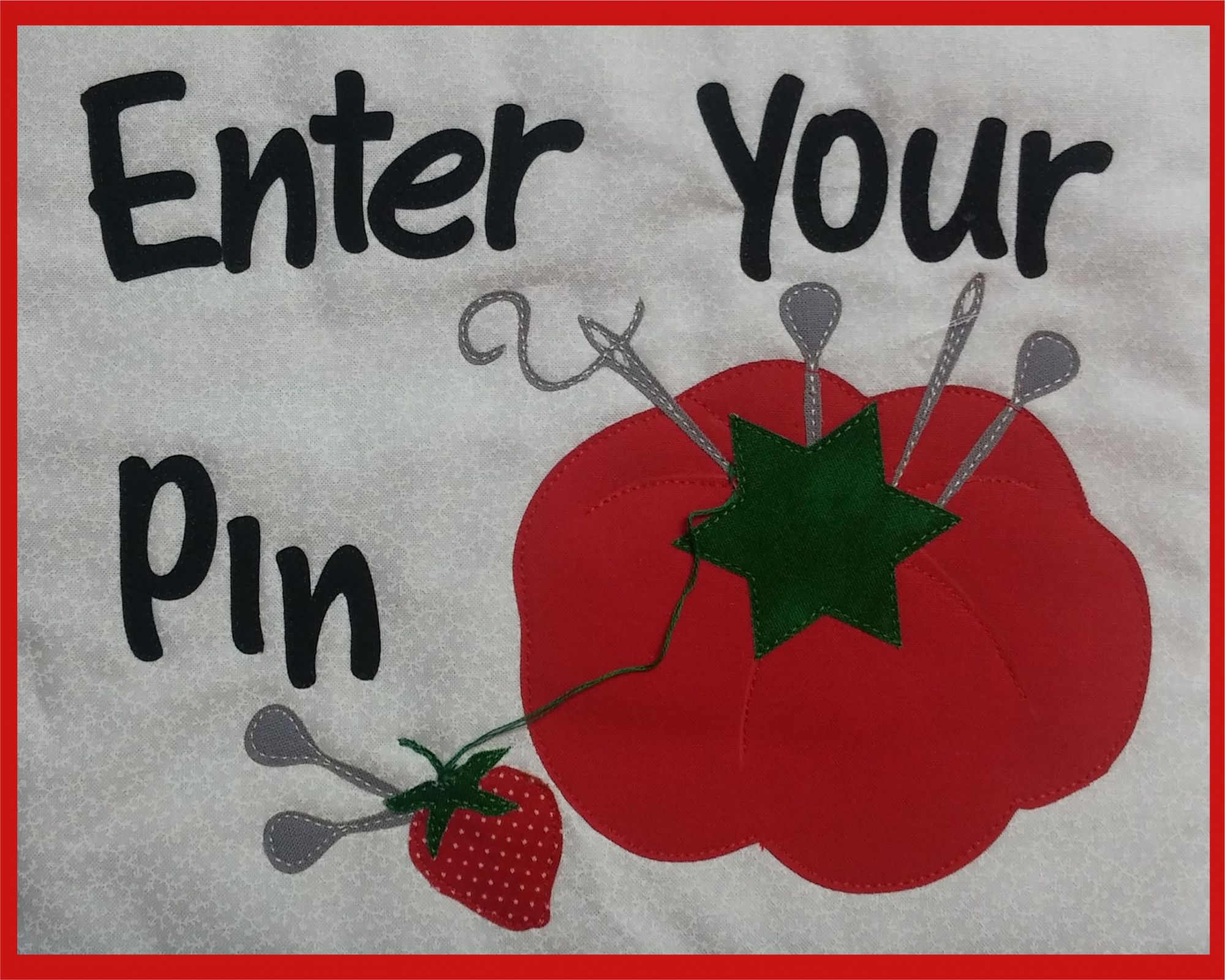 There is also a laser precut applique kit and a precut mug rug kit available as well...
The applique kit comes with just the appliques precut with fusible backing. No background fabric is included. The mug rug kit comes complete with everything you need precut, the background fabric, batting & backing fabric; the applique pieces have fusible attached; and there is even some embroidery floss to attach the strawberry to the pincushion.
Upcoming Participants for September
09-12-21 - Week #7 by Duck Creek Quilting
09-19-21 - Week #8 by Patchwork Breeze
09-26-21 - Week #9 by Katie Mae Quilts
in case you missed the previous week's participants, here are their links.
Week 1 Week 1 - Bonus Week 2
Week 3 Week 4 Week 5
Week 6
Appliques Quilts and More
RAFFLECOPTER GIVEAWAY!!!!
Click on this button to go to our Rafflecopter site. Rafflecopter is our way of sharing some great prizes with you. Revisit our Rafflecopter at least once weekly throughout the US Block Tour to be registered to win great prizes each week. New week, new prizes!!! Oh, and you can't win if you don't register!!