Quilt Block Mania - Halloween
September 1, 2020
This is the third month for Quilt Block Mania. September's complimentary block pattern theme is "Halloween" . There are over 30 patter designers involved in bringing you this exciting event. You can find their names at the bottom of this blog.
This was the color palette which was our guide & this is your complimentary block design
Get your free pattern HERE
There is also a more detailed pattern available as well as a laser cut appliqué block kit. You can find the kit HERE. Kits come complete with everything you need except batting & thread. All applique pieces have a fusible backing, and the background fabric, borders & bindings are also cut with a laser for accuracy. Backing fabric may need to be trimmed.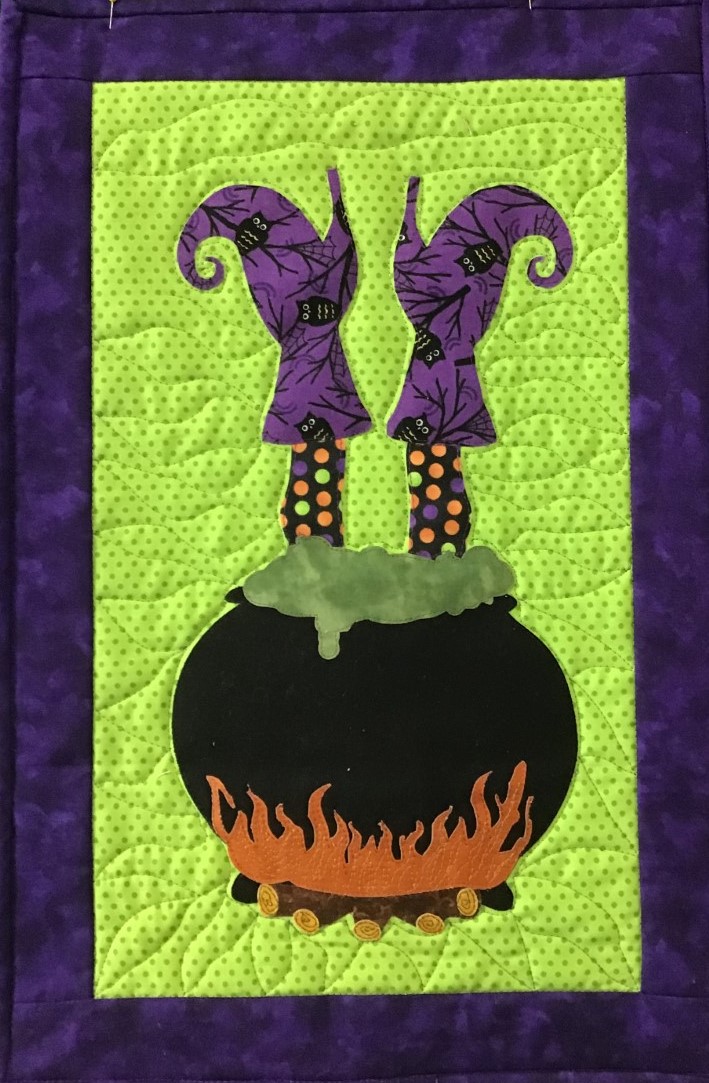 Keep up-to-date on sales & other exciting events, please sign up for emails here.
Join our private Facebook group, Applique Quilting with Laser Precuts.
Like us on Facebook, Instagram & Pinterest
Please share with family & friends who would like to participate.
Here's a list of participating Designers, check out their blocks as well.
Here are links to all the blocks in the Quilt Block Mania Halloween
"Which Hat?" at Pretty Piney
Black Cat at Inquiring Quilter
Ring of Pumpkins at Always Expect Moore
Haunted House at Powered by Quilting
Three Treats at Sew Brainy
Bat at Slice of Pi Quilts
Day of the Dead Skull at Duck Creek Mountain Quilting
Gypsy Wagon Fortune Teller at Orange Blossom Quilt
Monster at Seams to be Sew
Patchwork Pumpkin at Quilted Diary
Stacked Pumpkins at Perkins Dry Goods
Spooky Star at BlockoftheMo.com
Leaf Ghost at Off the Wall Quilt
Leaf and Vine at Quilt Moments
Frankenstein at Around the Bobbin
Bat by Heidi Pridemore
Candy Corn by Quilt Fabrication
Dark night by Cotton Street Commons
Pumpkin by Sew on the Go
Pumpkin and Bat by ScrapDash
Pumpkin Chain by Stash Bandit
Happy Jack-o-lantern by Patti's Patchwork
Foundation Pieced Eyes by Amarar Creacions
Spooky Trees by Aunt Em's Quilts
Upside Down Witch by Appliques Quilts and More
Scaredy Kitty by Tacy Gray
Sun-Boo-Net Sue by Blue Bear Quilts
Spider by Oh Kay Quilting
Candy, Pumpkins, and Witch Hat by Utah Quilt Appraiser