Custom Orders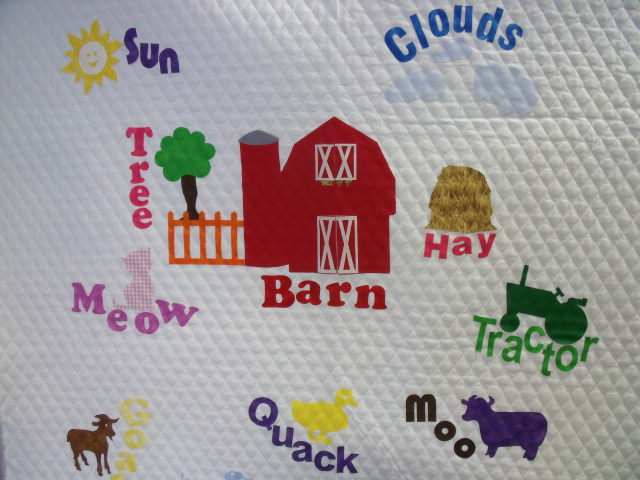 "CUSTOM" laser cutting service is also available.
If you have a special design you would like cut; i.e. (flower, animal, character or whatever), email me a photo, and I'll let you know if I can do it. Possibilities are endless.....
Row-by-Row - are you a shop owner? Do you need your Row-by-Row designs precut for your kits?  You can provide the fabric with fusible backing or use ours.  Contact Carolyn for a quote.  
at 216-509-3700 or email her at appliquesquiltsandmore@hotmail.com,
NOTE: Can NOT accept copyrighted designs.
Stop by Cindy's Sew Easy in Sheffield Lake, OH and pick up your Row by Row kits. Most of the applique pieces in the kit have been custom cut with a laser & come with heat'n'bond fusible backing.
www.cindyseweasy.com
Stop by Pohlar Fabrics in Liberty, IN and pick up your row by row kits. Megan had the horses precut with the laser, and also come with fusible backing to make applying them easy peasy.
www.pohlarfabrics.com
Stop by Common Threads in Leechburg, PA  pick up your row by row kits. Sharon's some of appliques were custom made from a drawing she submitted and cut with the laser to insure accuracy. Imagine cutting out that word "Pennsylvania" by hand....not me.
www.welovecommonthreads.com

Website links are listed for your convenience.

If you are in need of your Row by Rows custom cut with our laser, please contact Carolyn at 216-509-3700 for a quote.